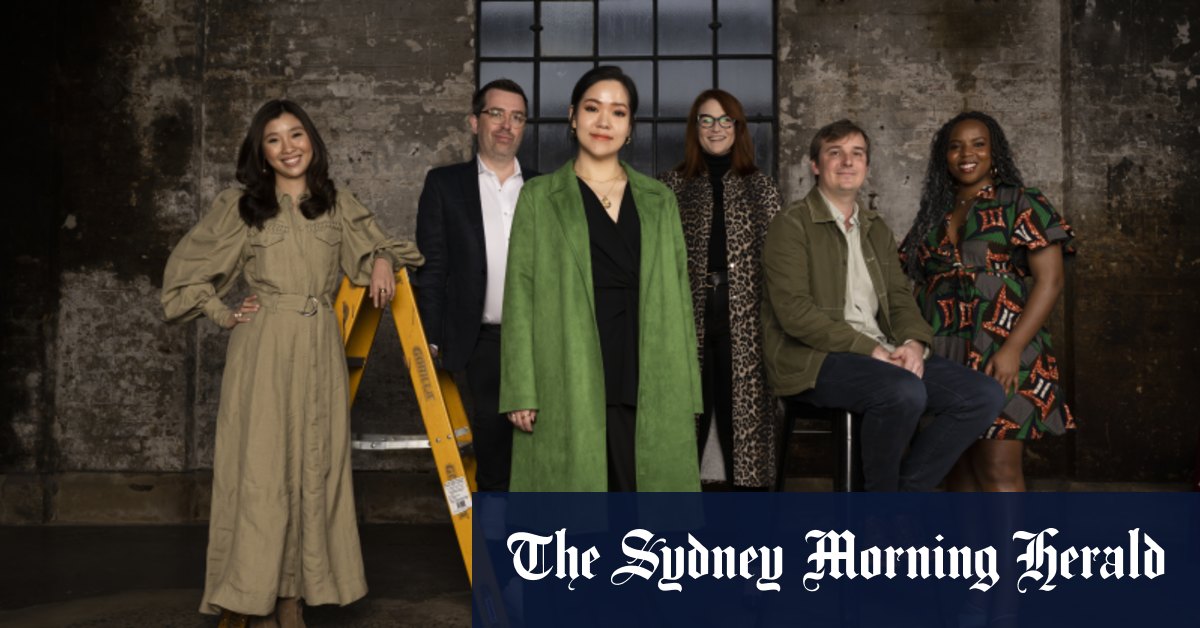 An insider's guide to buying your very first piece of art
I first met Sebastian Goldspink in the basement of Kings Cross car park. It was hot and smelly, but he led the most spectacular ARI (artist-run initiative), Projects in Alaska, in the dungeon. It was there that he showed Ramesh Nithiyendran (now with Sullivan and Strumpf), Sarah Contos and Tom Polo (both now with Roslyn Oxley), Reko Rennie (Station Gallery), Jonny Niesche (now with Sarah Cottier), Kylie Banyard (Nicholas Thompson Gallery) and many others.
Now he directs Redleaf to Woollahra, where the ventilation is better. Goldspink supports emerging artists – even when it curated the 2022 Adelaide Biennale it chose icons such as Julie Rrap and Shaun Gladwell alongside more recent artists, such as Min Wong, James Tylor and Rebecca Selleck. Later, he held the National Art School's first stand at the Sydney Contemporary.
ARIs are where you'll find creators early in their careers. Their work may have already been featured in a student exhibit (if you want some real bargains, check out the annual graduate exhibits at Sydney College of the Arts, National School of Fine Arts and UNSW Art and Design).
But quite often young artists will have their first serious exhibitions, perhaps their first body of work, as opposed to one or two pieces, in an ARI. Penelope Benton, new executive director of the National Visual Arts Associationsaid ARIs are incubators of experimental artistic practices, important spaces for artists at all stages of their careers. Don't be put off by the word experimental! This may have led you to the body parts of Sarah Contos in the long gone and much lamented MOP.
Sydney has glorious and surprising ARIs and sometimes young artists (and even older ones) will hang around, answering questions, looking nervous and secretly hoping, "Choose me!" Choose me!" You may have your first discussions with the makers, usually quite nervous. Will they tell you what it's all about? Sure. You can see if it's what you think.
The grandparent of all Sydney IRAs is First try, born in 1986, living in Woollomooloo. Now it's more mainstream, has employees, receives government grants – but the vibe is still that of up-and-coming artists. You cannot buy directly from them – JD Reforma, Head of Development at First Draft, says Firstdraft encourages buying directly from the artist.
"We give artists their first opportunities and their first audiences," says Reforma. Every year in November, he organizes a magnificent auction to raise funds and the artists are not only beginners but also stars like Tracey Moffatt and Noel McKenna.
Try Airspace, a deceptively large space at 10 Junction Street, Marrickville, which aims to be experimental, including the spectacular sculptures of felt body parts made by Kirsten Drewes earlier this year. They were approachable and striking. think fluffy Louise Bourgeois.
SCBA lift deserves attention for losing its Lismore premises not once but twice in the floods and surviving. The water pierced the second-story ceiling, says co-founder Betty Russ. They have just reopened "by the skin of our teeth". Russ says it's the only creative arts space open in the area. They sell on the spot. New shows starting next week.
Rebecca Gallo is one of the 12 directors of Paris, the only ARI in western Sydney, she said. It's a scramble for these artists and curators but "we love it and we care". The exhibitions are always group shows, with artists whose work is somehow related. Artists often hang around shows so you can both talk to them and buy them work. Pari also organizes events and conferences.
Boumalli is a co-operative for First Nations artists in NSW. It features around 60 artists, a combination of emerging and established artists and its director is Bronwyn Bancroft (not only a wonderful artist but also the author of Australia's best baby books). The next show, Umbarra (Black Duck) is taking off! is a collaboration with Umbarra Aboriginal Cultural Center (Wallaga Lake NSW), representing emerging artists from the south coast of NSW.
LÆRK is a bit of a cross between ARI and the new mall. Its aim is to highlight local, queer and cross-cultural work and is named after its director, Annie Lark. 163 Wilson Street Newtown
Other IRAs include:
Our Neon Enemy411 Parramatta Road, Leichhardt
Puzzle Gallery21 – 23 Wellington Street, Chippendale
Tiles in Lewishamd Chris Burton representing the new gallery says it will exhibit artists from the mid-west and Canberra, a natural extension. Runs from $300.
Front yard is a building, creative residency program, library, garden among others, primarily located at 228 Illawarra Rd, Marrickville NSW 2204.
Disclaimer: I've been hanging out in art galleries with my wife for 40 years. We took our kids when they were small enough to be taken – and later even when we had to drag them there. They give up complaining after a while. Now I've been to most of the places mentioned here, bought from many of them, and even gotten some of those prickly emails and phone calls when the addiction overtook the lived reality of earning one's life. I bought a small bark painting from Bangala in Myer (yeah, there was a gallery) in 1983. It was about $100. I still like it. Art fairs are the closest thing to a visual arts mall. Try it yourself.