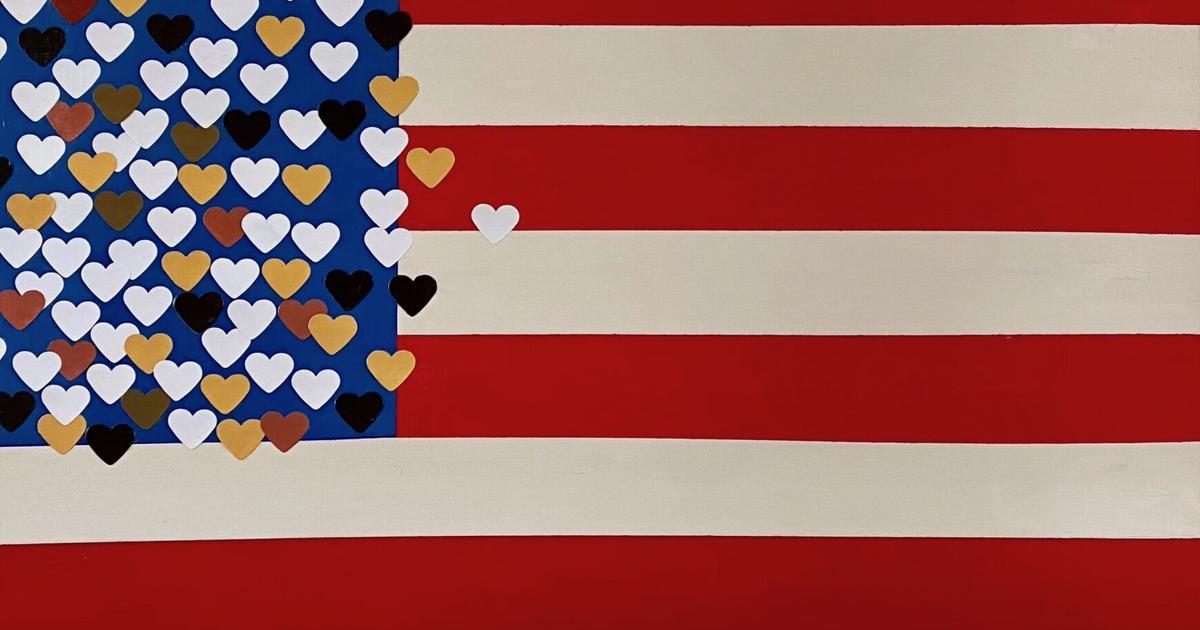 community of port artists mourns the loss of a colleague | New
NEWBURYPORT – With the passing last week of Ron Emmerling of West Newbury, the art world of Greater Newburyport has lost a 'beloved member' of its community, according to many colleagues, friends and relatives, some of whom have shared their thoughts on his life and work. .
Over decades of work, Emmerling has created a breathtaking portfolio that included remarkable sculptures as well as ink and pen collages and drawings.
But that all changed in 2010 when Emmerling suffered a stroke that crippled his right side and put him in a wheelchair. As a result, he learned to work with the left hand and quickly became known for his paintings.
Faced with a crisis that could easily have ended the work of other artists, Emmerling persevered and continued to paint for another 11 years before dying on November 16 at the age of 85.
"There was never a 'no' answer, there were always possibilities," said Sara Demrow Dent of Newburyport, a member of the Newburyport Art Association, adding that Emmerling had reached the height of her success as a that painter just before his death.
Dent said Emmerling's art has inspired not only his work, but countless others in the area.
"It teaches that age doesn't mean anything, that disabilities mean nothing," she said. "The path of expression is internal. Art finds a way and it is its quintessence.
NAA Executive Director Lisa Naas said Emmerling's work has been on display at the gallery for years.
"Such a beloved member of the community," said Naas.
According to his NAA biography, Emmerling learned to "express his creative vision using tape, rulers, design swipes, and acrylic paint." The resulting body of work illustrates the fusion of fine art and design where modernist forms are clearly demarcated in saturated and bold colors. Ron's paintings and sculptures are recognizable objects but not in a realistic style and his images are often inspired by a vision of an inclusive and climate-conscious world.
Emmerling was born in 1936 in New York City and attended the Pratt Institute School of Art in Brooklyn, where he won the Ida Haskell Fellowship for Outstanding Art Student of the Year and received a degree in Industrial Design in 1958.
He is survived by his wife, Karla, to whom he has been married for 60 years, his daughter Robin and her husband, Scott Reeves, his daughter Susie and her husband Scott Barylski, his grandchildren, Sam, Jack and Matthew, and his siblings Bob Emmerling and Eleanor Phillingane.
In February, Emmerling's work was presented as part of the "Love is Love" show at the Firehouse Center for the Arts.
His piece "Love is Diverse" shows the American flag with its stars replaced by hearts spouting from the upper left corner. The individually colored hearts, according to Dent, represent different ethnicities, sexual orientations and other groups who have just seen their stars shine brighter.
"He had his finger on the pulse (of society) and cared so much about cultural issues and he really expressed it," she said.
Philanthropy was also very important to Emmerling. Over the years, he has donated numerous works for art auctions to the Ogunquit Museum of American Art, the Newburyport Art Association, the Anna Jaques Hospital, and the Newburyport Education Foundation.
"He was so generous and it's a huge loss for the artist community," Dent said.
All painters, Dent concluded, hope their spirit will live on in their work and as the owner of two paintings by Emmerling herself, she can see her spirit whenever her eyes look at the canvases.
"Her inspiration lives, this voice always speaks," she said.
To learn more about Emmerling's work, visit: ronemmerling.com
Dave Rogers is a reporter for the Daily News in Newburyport. Email him at: [email protected] Follow him on Twitter @ drogers41008.