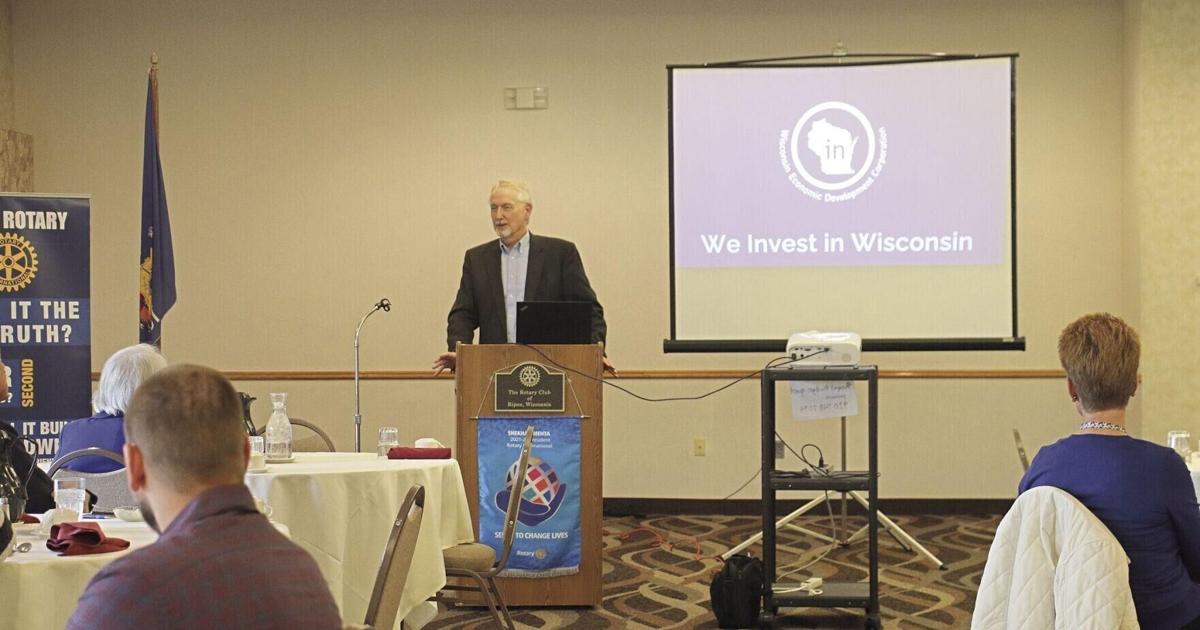 Editorial: Ripon sees déjà vu at Mount Pleasant | Editorial
[ad_1]
The state of Wisconsin faced its own Boca Grande.
Foxconn.
Consider how a Milwaukee lawyer at a blue chip company in 2007 promised to use his Spanish-named development company (which ironically translated means "Big Mouth") to turn Ripon into a $ 23 million star in the world. firmament of the communities of Wisconsin.
Eleven years later, at Foxconn's 2018 groundbreaking ceremony in Mount Pleasant, Wisconsin, President Trump pledged that the liquid crystal display (LCD ) cutting edge – representing the largest investment in US history for a new location by a foreign-based company – would be the "Eighth Wonder of the World."
As with Ripon's plans for an upscale hotel and chic spa, a new brewery, a Republican museum, and brighter objects for the downtown core, Foxconn also had ambitions that were beyond his reach.
Gone are the plans for the Taiwanese electronics maker to invest $ 10 billion in a state-of-the-art factory on a 32 million acre campus (the size of 15 Lambeau Fields) that would create 13,000 blue-collar jobs.
And as those two pie-in-the-sky plans dissipated, taxpayers in each case were left with at least part of the sack.
In Ripon's case, former Foley & Lardner partner and Ripon College administrator Jim Connelly spent about $ 4.4 million of the $ 6.7 million borrowed by the town of Ripon to repay loans. on more than a dozen downtown buildings he had purchased. He paid an additional $ 600,000 to reimburse legal fees to his own law firm.
In return for his investment, Ripon received a massively renovated pizzeria, a few white elephant properties, and a few legal bills.
Foxconn initially received pledges of more than $ 4 billion in local and state tax credits, but had to tell officials last spring that it was scaling back its plan to create just 1,454 jobs and invest $ 672 million. dollars.
What about those giant LCD screens? Not profitable to do in America, he sort of discovered it in the last three years. So he shifted gears to build smaller, previous generation screens. But that never happened either.
Here is the good news.
The plan drafted four years ago last month by Governor Scott Walker and administered by the Wisconsin Economic Development Corp. (WEDC) had pay-as-you-go provisions. "The contracts… force them to do what they said, because if they don't, we just don't pay the credits," WEDC regional director Jonathan Bartz told the Ripon Rotary Club recently. , suggesting that the state dancing with Foxconn was not a mistake as the music was still playing. Not that loud.
The state's new Foxconn contract, signed in April by Gov. Tony Evers, still has an accountability deal, requiring the company to create a number of jobs to receive up to $ 80 million in credit from Six-year performance-based tax if it meets employment and capital investment goals.
WEDC verified last week that after failing to qualify for state funds in the first two years of its previous contract with the state, Foxconn created 579 qualifying jobs and made a capital investment of $ 266 million last year, which earned him $ 2.2 million in employment credits. and $ 26.6 million in investment credits.
Thus, in four years, the state reduced the tax credits authorized for the project from $ 2.85 billion to $ 80 million. Yet Foxconn, which pioneered the idea of ​​making electric cars in Mount Pleasant earlier this year, has yet to reveal what product line has helped it earn its tax credits.
Bartz assured Rotarians in Ripon that he was not worried about Foxconn, and he expressed no regret that the state's great game was a poorly planned national embarrassment and a politically expedient mistake.
"If a company does not do what it says it is going to do, we are doing a good job protecting the state taxpayer," he calmly reassured members of the service club, as if to prepare them to the future eighth wonders of the world to woo the state.
That's okay, unless you're the Mount Pleasant Village or Racine County taxpayers who have to pay $ 400 million in bonds used to force hundreds of people out of their homes and pay the tax. infrastructure expansion of a 4,000-acre industrial park built for a ghost monster.
Not to mention the hundreds of officials that taxpayers have paid to negotiate, structure, implement and oversee a deal with a company some of whose fees have never been properly vetted given its uneven track record in other places (e.g. , the $ 30 million planned but never built, 500-worker factory in Pennsylvania, and a billion-dollar factory in Jakarta, Indonesia, which failed due to difficulties in developing a supply chain).
Bartz's utter refusal of smug taxpayers to acknowledge any regret, remorse, or recalibration of a deal made in the south does not bode well for the next time a musician comes to town offering to sell band uniforms to transform them. children of parents in wonders.
Whether it's Boca Grande or Foxconn, taxpayers know that to avoid broken promises they must demand that their decision-makers carefully consider potential business partners, negotiate with their eyes wide open, and be transparent and humble about their decision-making. decision.
Ripon town officials seem to understand this.
We're not so sure about Madison's.
– Tim Lyke
[ad_2]