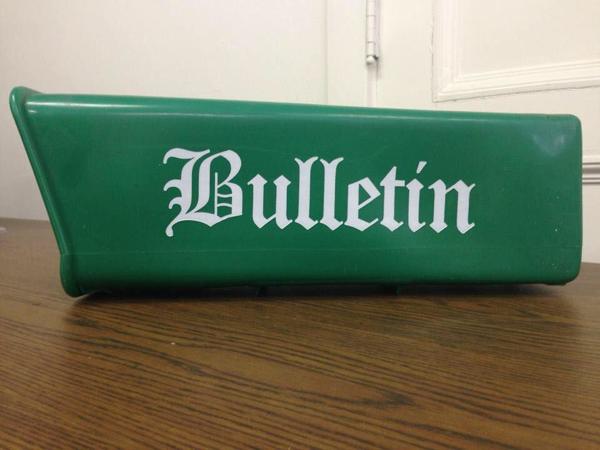 Exhibition "Adrift" in progress; reception March 25 | Events of regional interest
StopWatch Gallery & Studio announced last weekend the opening of "Adrift", an exhibition by Marti Haykin and Marc Snyder. There will be a "Meet the Artists" Opening Reception from 5-8 p.m. on Friday, March 25. The exhibition features individual and collaborative works in sculpture and printmaking by both artists. The welcome and the exhibition are free and open to the public. The exhibition is open from March 15 to April 15.
"Adrift" is an exhibition of concrete, fabric and consciousness. Haykin's sculptural work features babies sculpted in clay and then cast in concrete. She states that "in a society that cages children (some still too young to be weaned from their mothers' womb) on our southern border, rejects people fleeing extreme violence, ignores calls from scientists that our environment is burning and refusing even the simplest steps to protect each other during a global pandemic (eg wearing masks), we leave our members helpless. His concrete children poignantly address these concerns.
Snyder's work consists primarily of his woodcuts and hand-printed linocuts on muslin. The printed elements depict objects such as maple seeds, skulls, spark plugs, power lines, gas pumps, bullets, methane molecules and the coronavirus. There are images that contrast the beauty of seed dispersal or bird flight with the messiness and destruction of our short-sighted environmental decisions. Much of the work in the exhibition is a collaborative effort between the two artists.
Haykin, MFA, MD, first trained as an engraver at Indiana University in Bloomington, Indiana, before pursuing her other passion, neurology. After earning her MFA, she taught studio art and art appreciation at Georgia College and Milledgeville State University. After volunteering for three years at the Georgia War Veterans Home, she felt called to become a doctor. She received her medical degree from the Medical College of Georgia in Augusta and completed her neurology residency at Yale-New Haven Hospital in Connecticut. When not working as a neurohospitalist at Excela Health Westmoreland and Latrobe hospitals, she addresses current social justice issues through her drawings, sculptures and wearable art.
Snyder is an engraver who also trained at Indiana University in Bloomington. After earning his MFA, he was an associate professor at Georgia College and State University, where he taught studio art and art history, served as director of the Art Gallery of the university and art editor for Arts & Letters, Journal of Contemporary Culture. In 2001, he embarked on his career as an independent artist, exhibiting his work widely. His recent exhibitions include "Narratives of the Possible" in Laramie, Wyoming, and "Catalog" in Charlottesville, Virginia, and Louisville, Kentucky. Her current work explores environmental themes and our increasingly fragile relationship with the natural world.
StopWatch Gallery & Studio, an art space dedicated to exhibiting thought-provoking contemporary works by accomplished regional artists, is located at 323 S. Main St. in Greensburg. The opening hours of the "Adrift" gallery are Tuesday to Thursday from 11 am to 2 pm; Friday and Saturday from noon to 5 p.m. and by appointment.