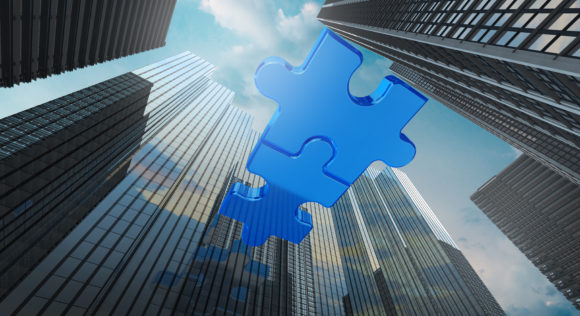 Howden acquires specialist broker Expat Marine in Hong Kong
Howden, the international insurance broker, announced the acquisition of the assets of Expat Marine Ltd. (EML), a specialty insurance broker that provides employee benefits and general insurance products and advice to clients in Hong Kong.
Financial terms of the deal were not disclosed.
Howden said the acquisition strengthens its commitment to the Hong Kong market and its strategy continues to invest in expertise to deliver optimized re / insurance solutions that are expertly tailored to customer needs.
Founded 32 years ago by Peter McTavish, EML serves the insurance and risk management needs of individuals and small businesses, with a focus on fine art, yacht and pleasure craft insurance. As Lloyd's coverholder, EML complements Howden's existing expertise and product line, and Howden's global specialty offering will ensure EML's high net worth client network has access to a wide range of solutions and global markets.
"EML will further enhance Howden Asia's spectrum of capabilities across a wide range of specialty lines, while EML customers will benefit from Howden's international platform, talents, and data and analytics capabilities," said commented Mark Johnson, CEO of Howden Hong Kong.
"Peter McTavish has built a well-respected company with long-term ties to the Hong Kong business community and his company is completely focused on customer needs and providing high levels of personalized service. This agreement unites two very complementary companies with people and customers at its heart, "added Johnson.
Julian Franzman, Regional Manager of Howden Marine Specialty, said: "This acquisition will strengthen our overall offering for our Marine customers in Hong Kong, and reiterates Howden's continued strategy of empowering local teams to partner with businesses. culturally aligned with a common entrepreneurial culture to improve our customer offering around the world.
"This is another step in our growth strategy as we continue to increase the breadth and depth of our specialization and distribution by collaborating with companies that are leaders in their markets and share our vision," said Goh Chye Huat, regional CEO of Howden Asia. "EML's business portfolio is extremely well suited to Howden Hong Kong's and this transaction will help us diversify our business, create synergies and allow us to grow faster in Hong Kong.
Howden Broking is headquartered in the UK and includes companies owned in Europe, Asia, Africa, Latin America and the Middle East. Founded in 1994, Howden today employs more than 6,500 people worldwide. Together with network partners aligned with its specialty-led proposition, Howden operates in more than 90 territories.
Source: Howden Broking
The subjects
Merger agencies
Interested in Agencies?
Receive automatic alerts for this topic.