Kunstplaza touted as premier destination for top quality contemporary art
The platform is home to an impressive online gallery filled with the finest contemporary paintings, as well as great works by legendary artists.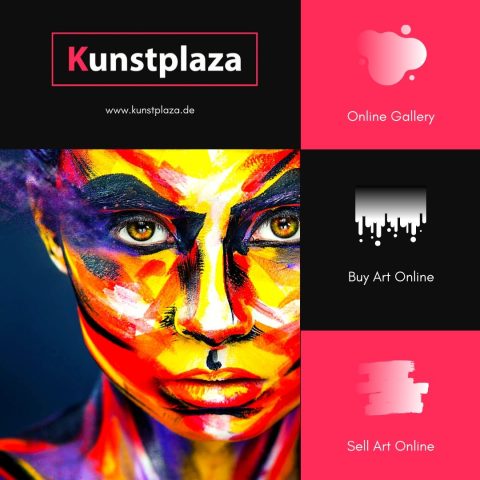 Kunstplaza is currently touted by art lovers around the world as the premier destination for finding top quality contemporary art. Designed to address the inefficiencies and limitations of physical art galleries and auctions, the new platform provides artists and dealers with a highly versatile online gallery to upload their works and sell their art over the Internet.
While no sector of the global economy has been spared the harsh consequences of the coronavirus pandemic, the arts community – and the world of entertainment, in particular – has been hit harder than most. Massive closures and social distancing laws banning large gatherings have crippled many artists and galleries, who have been forced to cancel or postpone exhibitions indefinitely.
However, through its new platform, Kunstplaza allows artists and other creatives to connect directly with lovers of their pieces, wherever they are in the world. The new platform is a global community of art lovers and enthusiasts, supported by some of the best and brightest artists, art journalists and gallerists in space.
"As an artist, on Kunstplaza you can exhibit your artwork in the online gallery, sell art online and promote it through our social networks. Registered members can get involved in the community and actively establish valuable contacts with like-minded people, receive feedback on their work and much more…"
From limited edition artwork and wall art to famous paintings by legendary artists such as Picasso and Artemisia Gentileschi, as well as the great works of American visual artist Andy Warhol, Kunstplaza offers art lovers a treasure trove contemporary and medieval paintings.
Designed to truly put the power in the hands of creators, the new platform is completely free and charges no fees or commissions on the sale of any of its gallery artwork. Additionally, art lovers can also subscribe to the Kunstplaza magazine for articles, information and advice on art, design and culture.
To register and start uploading artwork to sell on the platform or to explore the incredible collection of artwork in the online gallery, visit the website or contact Kunstplaza via the contact details below.
Media Contact
Company Name: Kunstplaza
Contact person: Joachim Rodriguez
E-mail: Send an email
Address:Carosastr. 8d
Town: 94036 Passau
Country: Germany
Website: https://www.kunstplaza.de