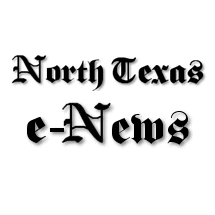 Marvel at Wimberley Glassworks – a Texas Hill Country treasure
Wimberley, TX — As soon as you step out of your car at Wimberley Glassworks, you enter a world where art and color, form and function are one.
Brilliant hues of wildflowers and courtly art set the mood of immersion in an ancient art form that is even more in demand today than it was when it evolved in the first century BC.
Imagine a place where you can order a one-of-a-kind hand-blown glass lamp, vase or sculpture, then watch your personal works of art begin to take shape before your eyes.
Welcome to the world of Tim de Jong.
Originally from Canada and having studied glass at Alfred University in New York, Mr. de Jong holds a Bachelor of Fine Arts with a concentration in Glass Art from Tyler's School of Art at Temple University in New York. Pennsylvania. The decision to move to the Lone Star State came when de Jong was on vacation and fell in love with the Texas Hill Country.
For more than 30 years, de Jong has owned and operated Wimberley Glassworks and has slowly built a reputation as the premier hand-blown glass art and lighting studio in Texas, where a talented team of artisans give life to exclusive glass and lighting collections.
These days, custom lighting designs from Wimberley Glassworks are a big part of luxury and commercial properties nationwide, but that wasn't always the case. At first, it was the people around Wimberley who fell in love with de Jong's designs and allowed the struggling artist to take a foothold in the Texas Hill Country and develop a loyal following.
Now customers shop online or plan a vacation to come and watch the team at Wimberley Glassworks create large lighting art installations to adorn homes and offices. Texas reporter featured Wimberley Glassworks art in one episode.
From humble beginnings to becoming a beloved Hill Country institution, the one thing that hasn't changed is that spark of passion that electrified de Jong as a young man when he was mesmerized by a magical moment then. as the light shimmered on the ice on a winter's day in Niagara Falls.
"Glass is a sensual, sexy, seductive material. Everyone wants to touch it and everyone is afraid to touch it," remarks de Jong. "When you're making a glass part, you can't just go in and make a glass part. I haven't made a room without putting one on. hundred percent of my heart. You simply cannot work the material without putting your soul into it.
Wes Sweetser, one of the artisans at Wimberley Glassworks, uses a torch during a live demonstration.
The live demonstrations at Wimberley Glass are a fascinating insight into this intricate art form, although the team of craftsmen make it look much easier than it really is. Glassblowing demonstrations are scheduled Thursday through Sunday, 10:00 a.m. to 3:00 p.m.
The gallery is magnificent; it's almost impossible to pass by the displays filled with brilliant hues and eye-catching shapes – at surprisingly reasonable prices – without picking out a souvenir from this visit.
"Each space carries its own emotion," says de Jong. "It is my hope to use the interaction of light through glass to evoke a sense of wonder that inspires the viewer to explore and rediscover this space."
Wimberley Glassworks is located at 6469 Ranch Road 12, San Marcos, Texas 78666. The gallery is open Wednesday through Sunday, 10 a.m. to 5 p.m. For more information, please visit [email protected] or call 512-393-3316.
Editor's Note: Wimberley Glassworks invited friends and patrons to enjoy the art gallery's 30th anniversary on June 11, 2022, with tropical island cocktails, live glassblowing demonstrations, tropical jazz, an art reveal and a treasure hunt !
Wes Sweetser studies a piece while describing the process.
Jaclyn Ritter assists Wes Sweetser.
photos by Allen and Cindy Rich