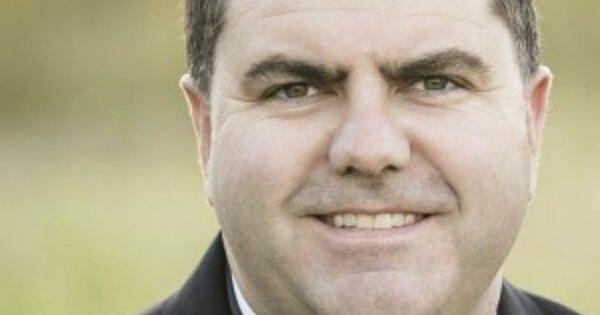 McAlester grad leads Oklahoma Arts Institute | Local News
Robert Ward brings his passion for music and the fine arts to a new role as head of the Oklahoma Arts Institute.
The 1998 McAlester High School graduate was named the nonprofit's fifth arts program director after spending nearly two decades there in one capacity – and said he hoped to serve students who faced a musical journey similar to his.
"I want to see support and see students coming from southeast Oklahoma and McAlester so we can continue the experience that I had," Ward said.
Ward said he moved to McAlester as a sophomore, spending his formative years there and now calls it his home.
He played baseball and football at McAlester, but always had an interest in the fine arts. Ward said his father pushed him to continue auditioning for the choir program and he became a member of the All States Choir for three years.
Ward also studied at the Arts Institute for three years before working there for 15 summers as a counselor, counselor coordinator, technical director and faculty member, directing the choir in 2019.
"I have a lot of experience and a lot of love for the program," Ward said.
Ward said he enjoys being around people who are passionate about the music on the program.
He said working with people in the creative process of making music felt like magic to him, and his experience with the Institute of the Arts motivated him to continue in music.
"It really helped me to see that there are other people who are chasing it and are passionate about it," he added. "It was really important to see that there were other kids from other towns in Oklahoma who were like me, who maybe had multiple interests but who could really excel in the arts."
Ward graduated from Oklahoma State University and served as a choir director for a decade before continuing his education.
He went on to earn a master's degree from Southern Methodist University and a doctorate from the University of North Texas.
Ward's educational career took him to Emporia State University in Kansas before taking a brief hiatus from music sales insurance amid the COVID-19 pandemic.
Now head of the Arts Institute, Ward said he wants to help students and teachers in the arts in any way he can – similar to the support he has seen McAlester from the Bass family.
"You just felt that support in the community," Ward said.
The Oklahoma Arts Institute at Quartz Mountain began in 1977 and is a private, nonprofit organization whose mission is to provide exceptional multidisciplinary arts experiences that develop individual talent and inspire lifelong passion for the arts.
The OAI Elementary Program is an intensive two-week summer course for high school students who win a scholarship of nearly $3,000. Primary funding comes from private donors, with matching funds from the Oklahoma State Department of Education and additional support from the Oklahoma Arts Council.
Students audition statewide in January and February for one of the following disciplines: choral music, orchestra, drawing and painting, photography, filmmaking, acting, dance, and creative writing.
Ward said the program accepts 250 students and brings in faculty from across the country to teach. He said the instructors come from top art schools in the country and this year included 2021 Grammy Music Educator Award recipient Jeffrey Murdock, a music professor at the University of Arkansas.
"We go out and try to find the best of the best to teach these students," Ward said.
The Oklahoma Fall Arts Institute is a series of four-day weekend workshops for educators and adult artists of all levels in the literary, visual, and performing arts. The program reaches more than 50,000 Oklahoma public school children each year.
Ward said the program offers multiple disciplines each weekend and strives to give back to teachers.
He said OSAI is working on a virtual program that grew out of a COVID-19 pilot program and aims to better reach rural areas to help students have better access to education and help them audition.
Ward said
"We can't be everywhere at once, but if we can offer some kind of program to reach and support those programs, then we want to do everything we can," Ward said.
Contact Adrian O'Hanlon III at [email protected]