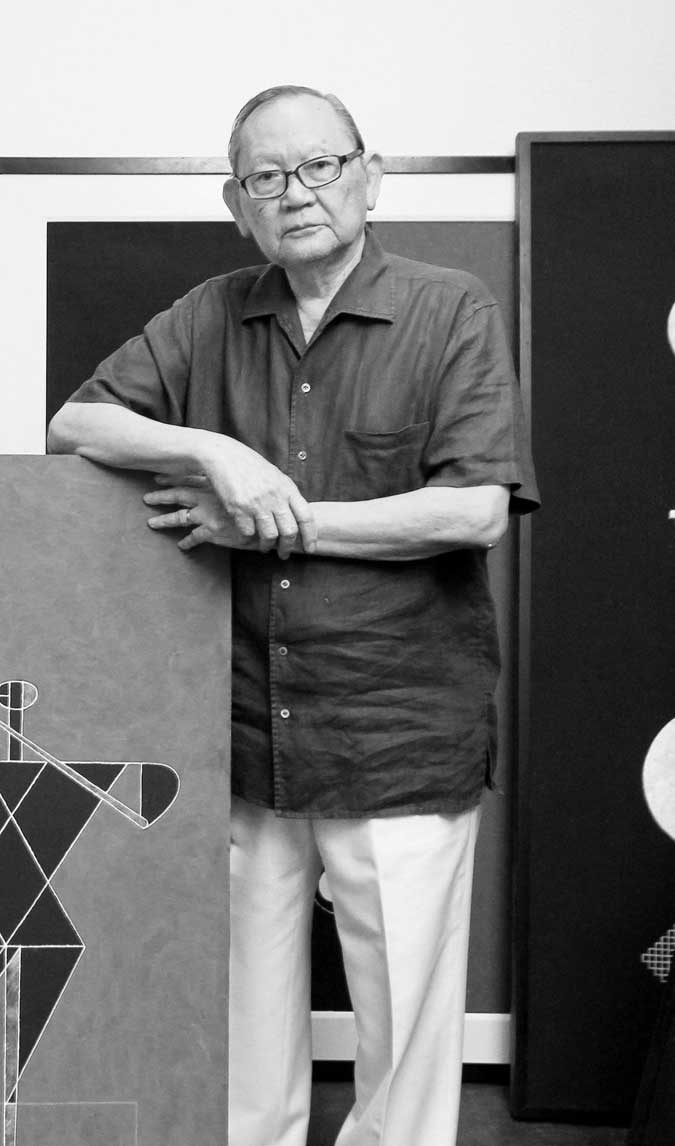 National artist of visual arts Arturo Luz, 94
NATIONAL visual artist Arturo Luz died on the evening of May 26 at the age of 94, his daughter Angela Luz announced on social media.
"… He has enriched our lives with his art, his incredible talent and his genius. As a father and grandfather he was quite simply the best. He was the nicest and most generous human being. And as my mother's husband, he was perfect. He will be sorely missed, but will never be forgotten. Her legacy will live on and last forever, "Ms. Luz wrote in a Facebook post.
Painter, sculptor and printmaker, Arturo Luz was a founding member of the Modern Neo-Realist School of Filipino Art, according to Artnet.com. He was the founding director of the Metropolitan Museum in Manila in 1976, holding that post until 1986.
"[Mr. Luz] established established principles in museum work illuminated by its unique minimalist aesthetic, "reads a tribute on the Metropolitan Museum's Facebook page. "Much like his art, his curatorial work has espoused a crisp, polished finish, staging a total of 108 exhibitions in 10 years.
"A prolific artist who has helped develop and propel art since the 1960s, Arturo Luz is a true luminary of Filipino art and its history, whose influence is deeply felt until today", a said the Met.
Mr. Luz was also the first executive director of the Design Center in the Philippines, for 14 years after his appointment in 1973.
He founded Galerie Luz in 1960 and in doing so "professionalized the art gallery as an institution and exerted a prestigious influence on generations of Filipino artists," said the National Commission for Culture and the arts (NCCA).
"We mourn a tremendous loss with the passing of one of the Philippines' great modern artists, but we will be forever grateful for the creative legacy Arturo Luz left to the Filipino nation.
Born on November 20, 1926, Luz studied Fine Arts at the University of Santo Tomas, then continued his studies at the School of Art of the Brooklyn Museum in New York and at the Académie Grade Chaumière in Paris. He also graduated from the California College of Arts and Crafts in Oakland in 1994.
He has participated in many international fairs including the Philippine Cultural Exhibition in New York (1953), Arte de America y España (1963), 11e São Paolo Biennial (1971), the Tokyo International Print Biennial (1974) and the 8e International British Print Biennial (1984).
He was famous for creating geometric works of art. His mural titled Black and white is on display in the lobby of the Bulwagang Carlos V. Francisco Cultural Center (Small Theater) in the Philippines. Many people are familiar with his sculptures which can be found in public spaces like the square in front of the Ayala Museum in Makati and the stainless steel cube in front of the Benguet Mining Corporation Bldg. in Pasig.
Other works are in the National Museum of the Philippines' National Fine Arts Collection, including seven outdoor sculptures and a pair of burlap paintings.
"We will miss Mr. Luz, whose presence has played an important role in shaping modern Filipino art and has been kind to our institution," the National Museum of the Philippines wrote on Facebook.
In 1997, Mr. Luz was recognized as the National Visual Artist, the highest national recognition given to Filipino artists in the Philippines.
Preparations for his state funeral are underway and details will be announced shortly, the NCCA said. – PLANS