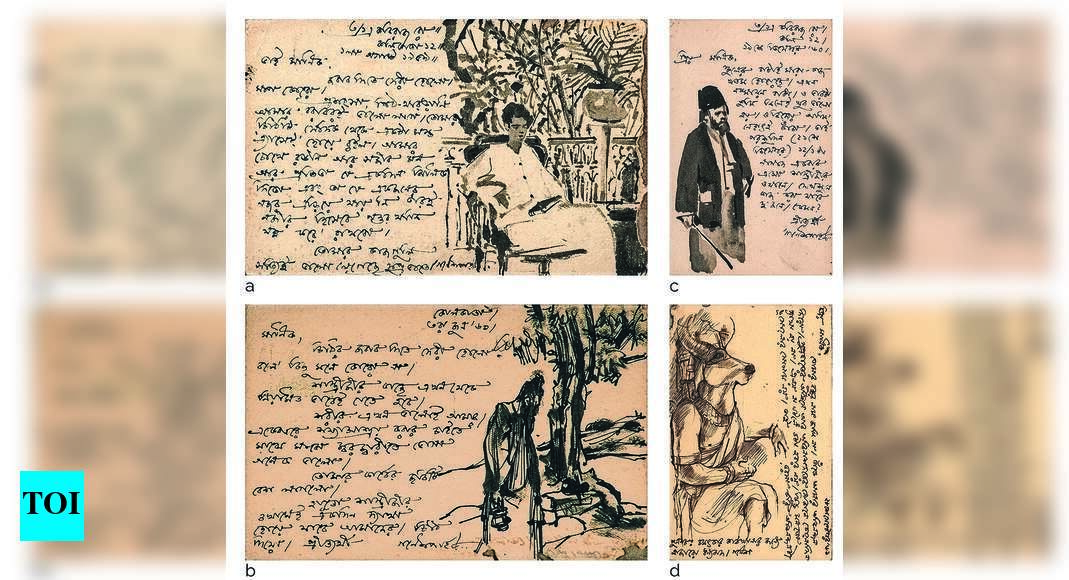 pyne: Pyne postcards to a friend sold for 24l | Kolkata News
Kolkata: A set of eight postcards with watercolor drawings by artist Ganesh Pyne to friend Maniklal Chattopadhyay, sent between 1959 and 1962, sold for Rs 24 lakh in a recent online auction . What's equally relevant is that the auction house is going to give Pyne's legal heir a 4% financial payout on that amount. This was announced during the online auction by DeRivaz & Ives entitled "Indian Modern Fine Arts" where important works of art by Gaganendranath Tagore, Jamini Roy and Ganesh Pyne performed well, as well as those of other painters.
This system of sharing the money – Artist Resale Royalty (ARR) – with the legal heirs will be tracked by the
auction house
whenever works by great masters come under the public hammer. Meera Pyne, wife of Ganesh Pyne, said: "No one has taken this initiative before. I am happy."
On January 22, an auction that sold artworks worth Rs 11.9 crore, including the pioneering Cubist-inspired painting by Gaganendranath Tagore for Rs 12 lakh and two other lots of Ganesh Pyne for Rs 70 lakh and Rs 3.60,000 respectively. Jamini Roy's 'Christ Descending from the Cross to the Virgins' has been sold for Rs 24 lakh.
According to Neville Tuli, Chief Mentor, DeRivaz & Ives, said: "ARR ensures that artists or their legal heirs receive financial payment for their art sold at secondary public
auctions
, from 2% to 4%, depending on the sale value secondary. The right to payment will last for the duration of the copyright. This radical decision sets the tone for the
art world
, for artists, for their legal heirs in India.