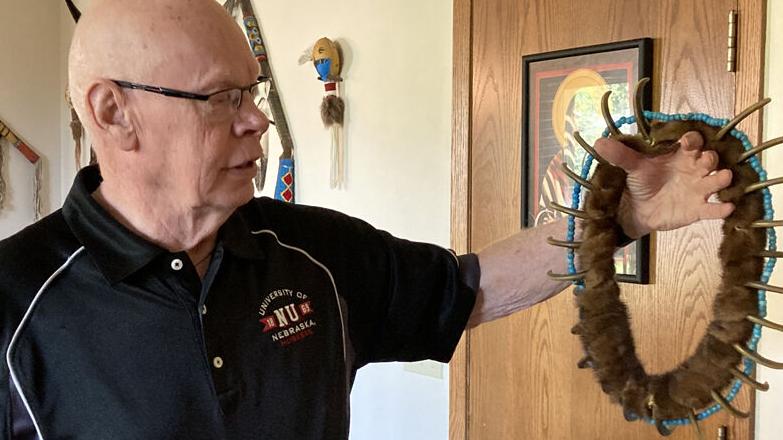 Sacred Drumbeat Feeds Spirit of Kearney Priest | Local News
By MARY JANE SKALA, Hub Editor

KEARNEY – Father Art Faesser considers his living room to be his sanctuary. A small crucifix hangs on the wall.
The same goes for an elaborate Sioux dress, cradle, drums, buffalo head, and dozens of authentic pieces from the Lakota Sioux Reservation in South Dakota.
These artifacts are spread throughout every room of his house. He has been acquiring them for 30 years from indigenous Lakota Sioux artists, because they convey a spiritual meaning.
"In all my experiences in the priesthood, seeing what we had done to the natives gave me a great passion to find small ways to elevate their sense of dignity and human worth," Faesser, a priest at the retreat that attends St. James Catholic Church, says.
Humble beginnings
Father Art likes to say: "This drum beat got me into it from an early age.
In the spring of 1952, he was only 3 years old when he, his brother Vic, 5, and their immigrant parents got off a train in Ogallala with about $ 25 in cash, two suitcases and a wooden trunk built by his. father, a carpenter. .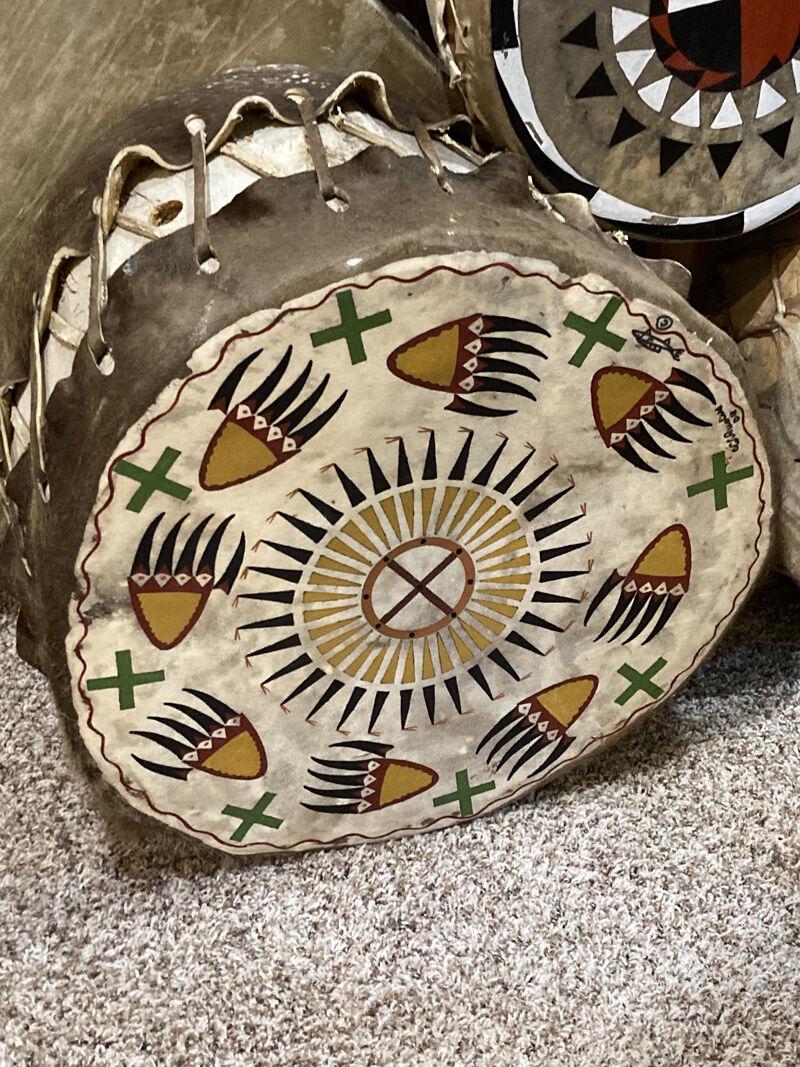 Although the family is German, they came to the United States from Russia, where they had taught the Russians to cultivate. In Ogallala, they were greeted by their godfather, George McGinley. "Immigrants had to have a sponsor to provide them with housing, food, jobs, etc. "Faesser said.