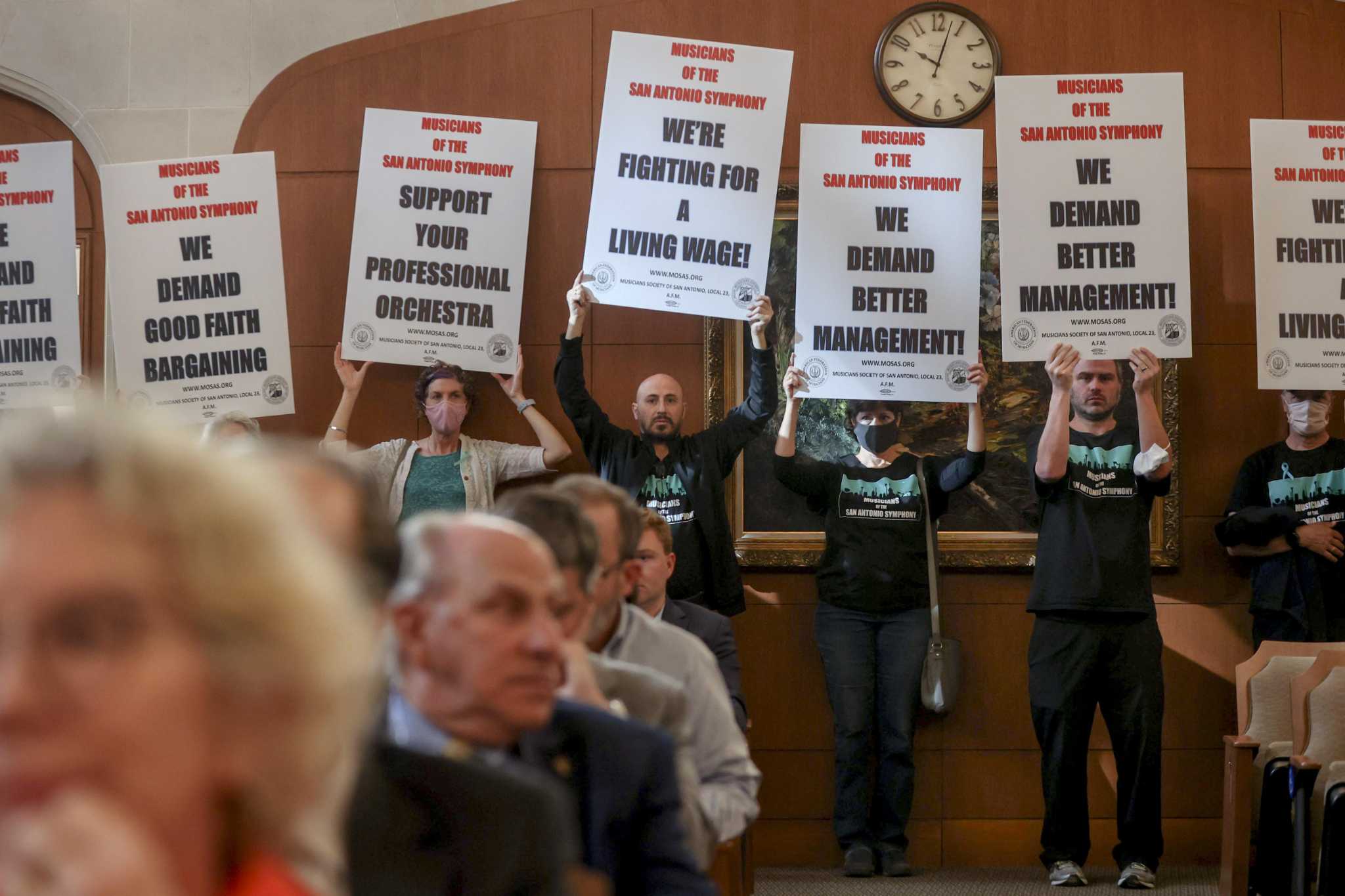 San Antonio Symphony season could end before end of 6-month strike
More than six months into the strike by musicians at the San Antonio Symphony, the possibility of the orchestra's 2021-22 season ending before the strike seems increasingly likely.
The musicians have been on strike since Sept. 27 over a labor dispute with the Symphony Society of San Antonio, the nonprofit board that runs the orchestra. As negotiations continue, the musicians have planned their own three-concert series. And the San Antonio Opera, which normally contracts with the symphony orchestra for its productions, had to come up with a plan B because of the strike.