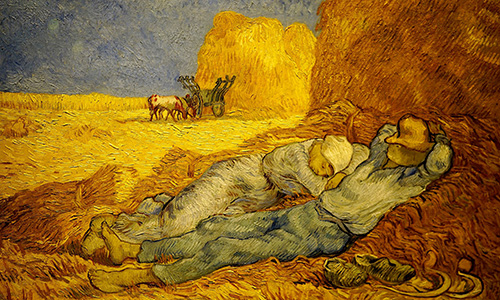 The resurgence of the art market offers new opportunities
Record prices underscore the importance of art as an asset class for investment and as collateral for those who use art collections to finance business activities.
The contemporary art market has seen its own renaissance this year with a record $ 2.7 billion in global art auctions between June 2020 and June 2021, according to a annual report of data disseminated by Artprice in September.
This renewed interest and demand does not only serve to underscore the continued health of the art market, despite the impact of the global pandemic; but also its position as one of the first alternative forms of investment. However, valuable works of art are not only a good investment, they are also valuable assets that can be used as collateral for financing.
Griffin Art Partners launched
To capitalize on this emerging asset class, the REYL Group spear Griffin Art Partners in collaboration with LINKS management, a Luxembourg company specializing in art consulting.
REYL had already developed proven expertise in the field of art and its financing, and the ability to complete its range of services dedicated to art collectors positions it even more as a partner of choice.
Make it possible to finance the efforts of companies
Griffin Art Partners is a securitization platform offering high-end loans fully secured by works of art. Its exclusive role is to lend funds to private collectors and other professionals in the sector, backed by their works of art, allowing them to finance their commercial activities.
These non-recourse loans – for which the collector is not personally responsible – are then securitized: turned into bonds and offered to investors. The bonds have an international ISIN code and can therefore be easily subscribed by family offices, private debt funds or private banks.
Very liquid positions
"The loan of works of art is an innovative investment solution", declares Xavier ledru, Head of Corporate Advisory & Structuring at REYL and expert in the field. "It allows investors to diversify their portfolios and fill in very liquid positions.
The total return of the art market has always had a low correlation with traditional asset classes: unlike stocks or bonds, the securities issued by Griffin Art Partners are based on underlying assets that are not dependent on the 'evolution of financial markets.'
Individual works
Xavier Ledru says the typical customer tends to have collections worth at least $ 2 million and individual works of art worth over $ 100,000. Loans are then limited to a maximum of 50 percent of the lower appraised value of the work, starting at $ 1 million.
The works chosen as collateral generally date from 1875, marking the beginning of the Impressionist movement, as this artistic movement and the following ones represent more than 80% of the art market in transaction value.
Some of the most popular works are those of Monet, Matisse, Warhol and Basquiat. After structuring the loan, the borrower can store the work with a third party depositary in a free port or keep it at home after having taken out dedicated insurance (except in Switzerland).
Digitalization of the Art Market
As in the rest of the world, the impact of the pandemic has also resulted in a rate of change within the traditional art market. Over the past two years, many auction houses and fairs have changed their online businesses, resulting in an acceleration in the growth of online sales as customers become more and more comfortable with the Internet. as a channel.
According to the latest report on the online art market recently released by Hiscox, online transactions of Sotheby's, Christie's and Phillips generated $ 370 million in the first half of 2020, a figure more than five times that of the same period in 2019.
Total independence
Griffin Art Partners is not the only player in the art asset-backed note market; but what sets it apart is its total independence thanks to a unique structure, from due diligence to financial structuring. This guarantees maximum discretion for the client, who is actively sought after, and personalized service of great value.