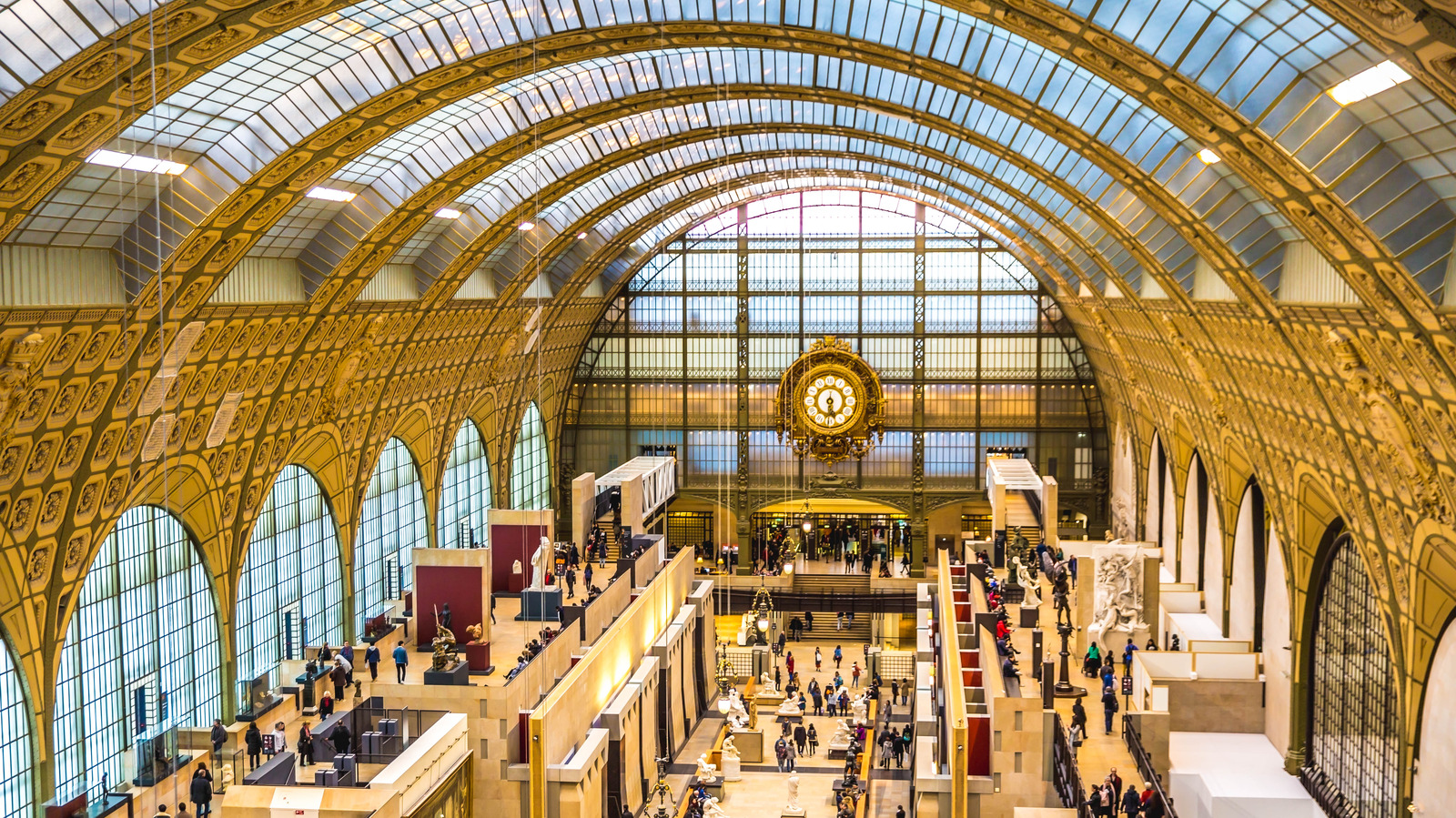 This is the museum you should visit if you want to see Luncheon on the Grass
The Musée d'Orsay in Paris, originally built in 1900 as a train station and hotel, was transformed into the National Museum of Impressionist and Post-Impressionist Art in the early 1980s after railway technology advanced and the station has become obsolete (via Britannica). Today, more than a century after its construction, visitors to the museum can still see accents of the original Gare d'Orsay, admiring famous works of art in the grand atrium that once housed train platforms. very busy train. Manet's "Luncheon on the Grass" sits among other works of art and artists from the Impressionist era, including Renoir, Monet, and Cézanne (via Musée d'Orsay). On your way to visit Manet, take a look at Monet's famous water lilies or Gauguin's "Le Cheval Blanc" in the upper galleries (via Paris Discovery Guide). The museum also houses an impressive Van Gogh collection.
In addition to the paintings, the Musée d'Orsay features a wide variety of sculptures – perhaps the tallest being a (significantly shortened) replica of the Statue of Liberty welcoming visitors as they enter the atrium. However, while this museum may not have been referenced on Netflix's "Emily in Paris" as the often overcrowded Louvre, it averages more than three million visitors a year (via Statista).