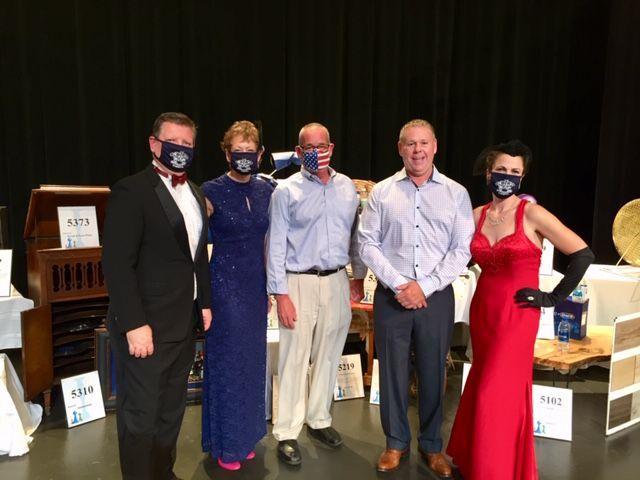 Tibbits seeks donations for annual auction | Kpcnews
COLDWATER – The 42nd annual Tibbits Opera auction, 'Opera Auction': A Ghost-Inspired Masquerade, arrives in person and online in November as the theater's premier fundraising event.
A centuries-old tradition, the Tibbits auction is the social event of the year, and organizers expect it to be again this year. As COVID continues, Tibbits masks his confidence in what November has in store and has creative and exciting ways to make this year's auction happen.
It will become another unique Tibbit-style event, combining opportunities in person, by phone and via app with increased availability to enjoy the fun. Plans for the auction with its theme "The Phantom of the Opera" are underway, and volunteers and staff are busy raising the donations needed to make the event a success.
Businesses and individuals are encouraged to participate. Donations can be goods, services or monetary donations. Past items included artwork, baskets, fine jewelry, escape packages, gift certificates, home decor, tools, equipment, crafts, holiday items , family experiences, sports and theater tickets, dinners, parties and other special events.
Cash sponsorships are also necessary and will be divided into five thematic categories: Phantom ($ 1,000 and more), Christine l'Ingénue ($ 500 – $ 999), Raoul le Vicomte ($ 250 – $ 499), Auctioneer ( $ 125 – $ 249) and Carlotta the Prima Donna ($ 75 – $ 124).
"Auctions at the Opera" will offer online auctions for silent auctions. The silent auction will be divided into sections including the rehearsal, the box and the backstage, as well as a special super silent auction, the Labyrinth. Auctions for each online silent auction section will end on specific days. The entry fee is $ 5 per person, which also allows bidders to enter a draw for a pair of tickets to a Tibbits event in 2022.
Photos of the items will be available on the special auction website from October 20 with a list of items available at tibbits.org. The website will be updated weekly as donations arrive. All silent auction items will go live for auction on November 2nd.
"We are planning the live auction as an in-person event with tickets set up on stage and a reception in the art gallery," said Tibbits General Manager Christine Delaney. "We are also monitoring the current sanitary conditions in our community and, if necessary, we can switch to a virtual event. The live auction festivities will begin at 6:00 p.m. and the live auction will begin at 7:00 p.m.
Tibbits staff and trained volunteers will be available in advance and throughout auction days to assist customers with registering, bidding or any other auction need.
This year's event once again features a grand raffle sponsored by Great Lakes Chiropractic. The prices are $ 1,000, $ 250 and season tickets for the Tibbits Summer Theater. Only 500 tickets will be sold, and they are available for $ 10 each.
To donate to the annual Tibbits auction, drop off the items Monday through Friday 9 a.m. to 5 p.m. at the Tibbits Administrative Office, 93 W. Chicago St., or call 517-278-6029 to arrange pickup. .
The deadline for donations is October 16. Donations must be new, old or lightly used and clean.
For more information on the 42nd Annual Tibbits Auction, visit tibbits.org or call Tibbits at 517-278-6029.
Reverend Tracey Zimmerman serves at Fremont United Methodist Church and Nevada Mills United Methodist Church